*SALE* Over Kettlewell Bridge - Framed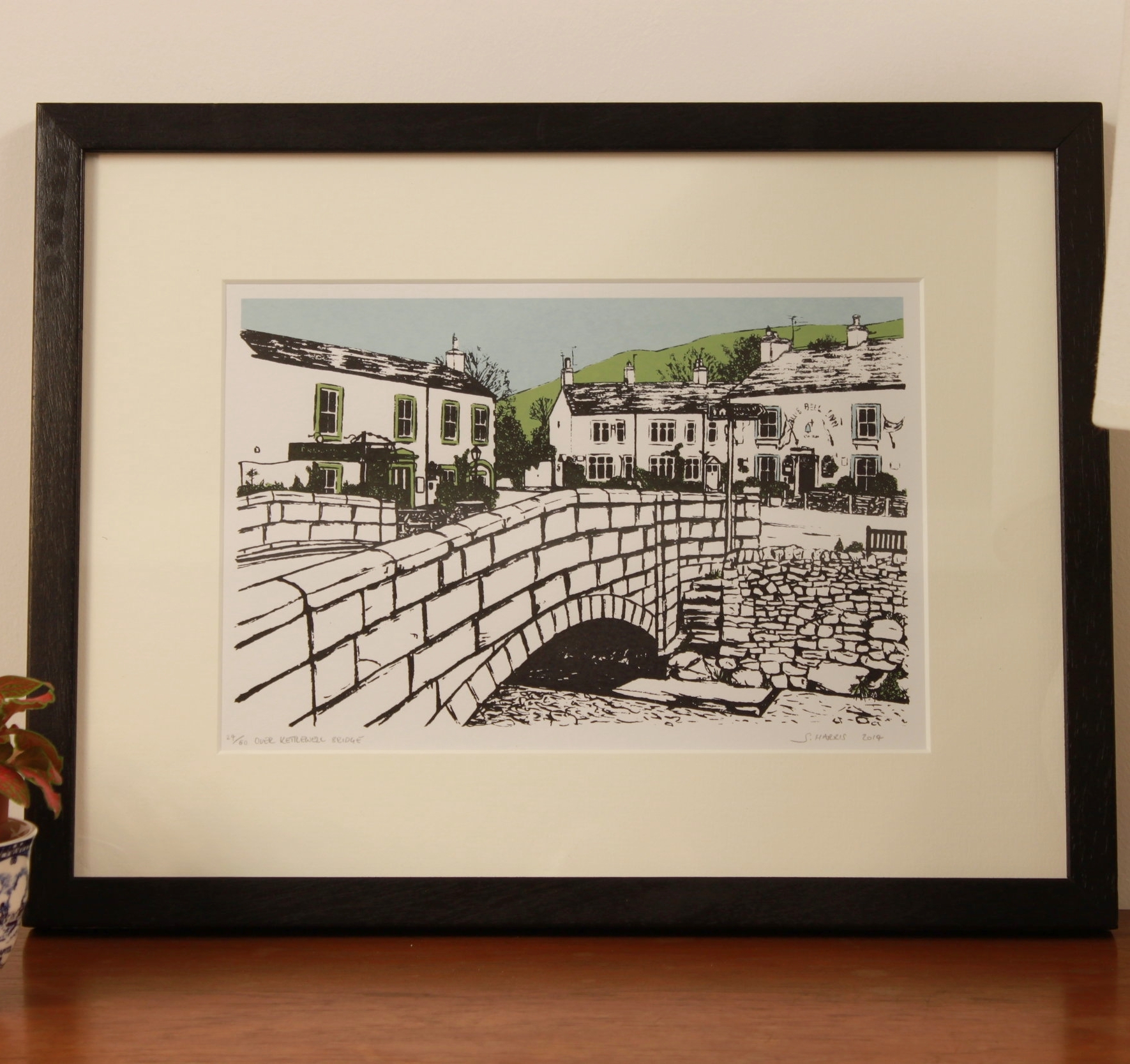 *SALE* Over Kettlewell Bridge - Framed
"On the route of the Yorkshire Grand Depart, this began to look very familiar, I had actually drawn an extremely similar picture for a Year 7 geography project."
sale
Over Kettlewell Bridge
Over stock of frames which are no longer exhibited. Ash frame which is painted black.
3 Colour Screen Print, 2014
Edition of 60
300gsm Snowdon Paper
Daler Rowney System 3, water based acrylics
Mount Size - 16" x 12", 40.6cm x 30.5cm
Picture Size - 27cm x 17.5cm
Was £100, reduced to clear stock
Additional information:
All prints come mounted in an off white, textured mount..
These are hand made items and therefore prints and colours may vary. It is recommended that you view the image on a 2 or 3 different screens (computer, tablet or phone) to view the colour before purchase.