The Seven Sisters from Seaford Cliffs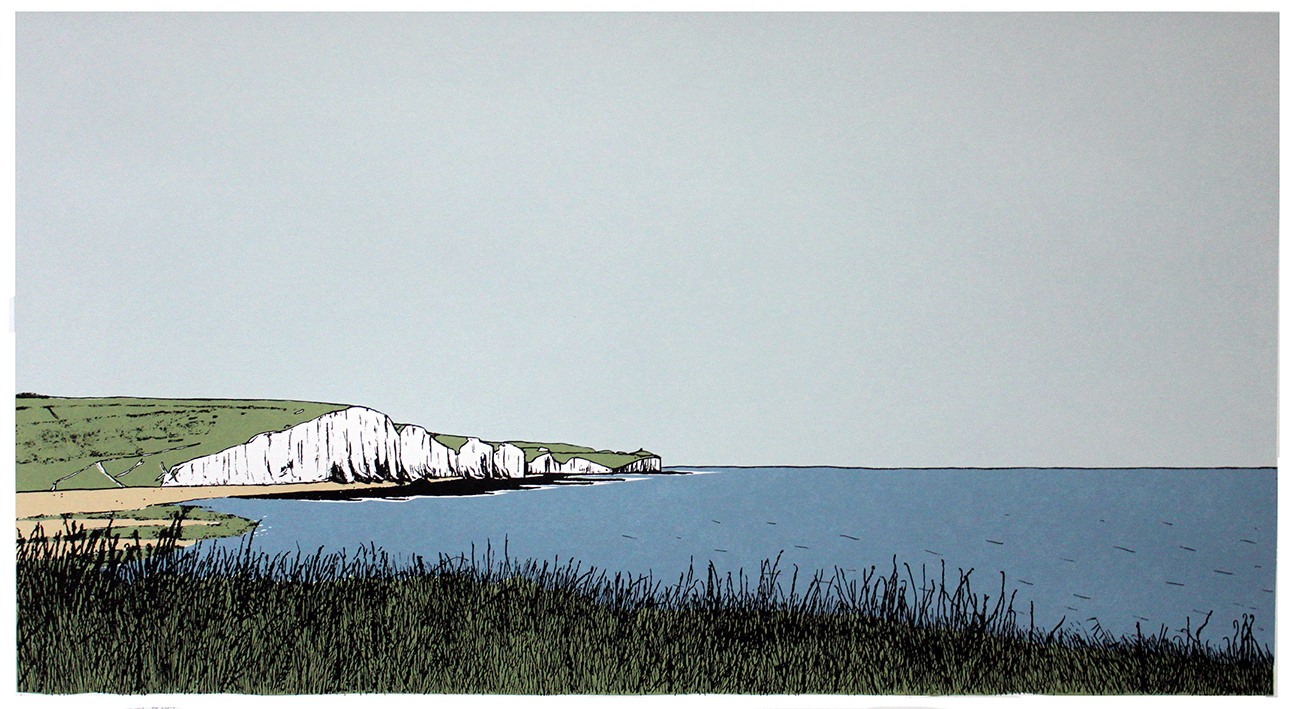 The Seven Sisters from Seaford Cliffs
"I really wanted to show this amazing sense of space and drama you feel around this coast line. This walk along Seaford Cliffs has stunning views, I caught it on a beautiful day and the whole experience was just wonderful."
The Seven Sisters from Seaford Cliffs
5 Colour Screen Print, 2017
Edition of 40
300gsm Snowdon paper
Daler Rowney System 3, water based acrylics
Mount Size - 29" x 19", 73.7cm x 48.3cm
Picture Size - 56cm x 29.5cm
This print is mounted and unframed unless stated otherwise.
Additional information:
All prints come mounted in an off white, textured mount and are wrapped in cellophane.
These are hand made items and therefore prints and colours may vary. It is recommended that you view the image on a 2 or 3 different screens (computer, tablet or phone) to view the colour before purchase.